For more than a century, the University of New Haven has prepared students with the practical skills and critical knowledge necessary for success in an array of scholarly and professional pursuits. In turn, our graduates have become the business executives, engineers, scientists, health professionals, and public servants leading and supporting our communities.
Our history is rich. Still, echoing a phrase President Kaplan used at his inauguration in 2005 – and many times throughout his distinguished tenure – "We are just getting started."
Presenting Our Plan for the Future
We've come together as a University community to think creatively about what the future of the University of New Haven might look like. Given the dynamic and challenging times that higher education is currently facing, we must also focus on the short-term objectives and goals that will lay the foundation for our continued long-term success. This comprehensive and immersive strategic planning process is engaging all University stakeholders in a wide-ranging conversation about our strengths, opportunities, aspirations, and desired results.
One of the most distinctive qualities of our strategic plan is the focus it puts on understanding that the employers who will hire our students are among the most influential evaluators of our success as a University. We will continue to transform how we educate our students, focusing on building skills and competencies, gaining real-world experiences, and preparing our students to excel for the careers of the future.
Our strategic plan is forward-thinking and visionary and reflective of our culture.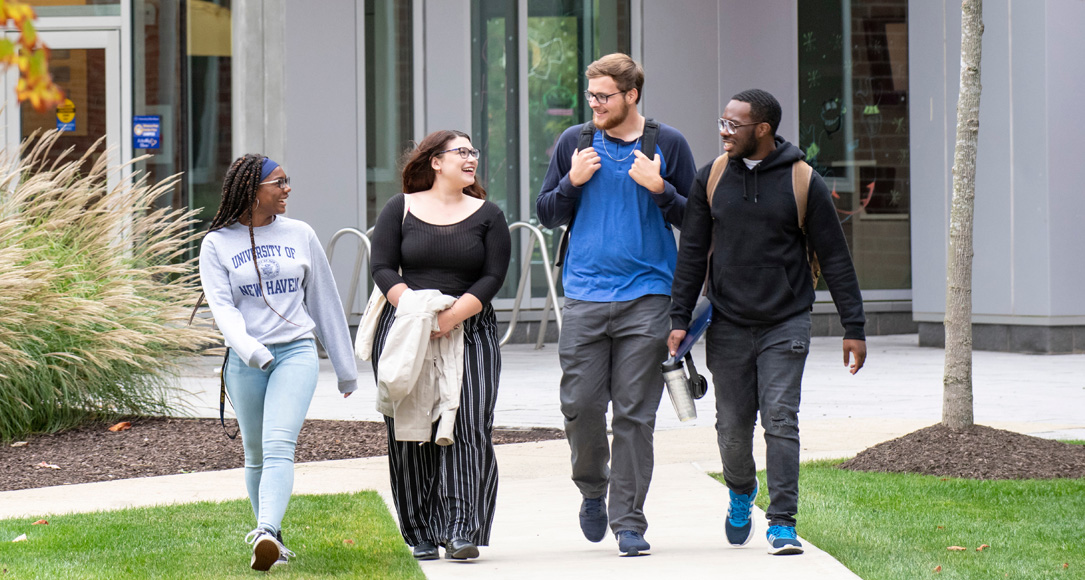 Feedback
We want to hear from you.